Providing the clearest view possible
Scientific instruments have become more complex than ever, in line with the dramatic advancements in technology over the past decade. Keeping ahead of these developments is what we do: developing, designing, and simulating complex, high-precision systems for space, industrial and manufacturing applications as well as international science missions.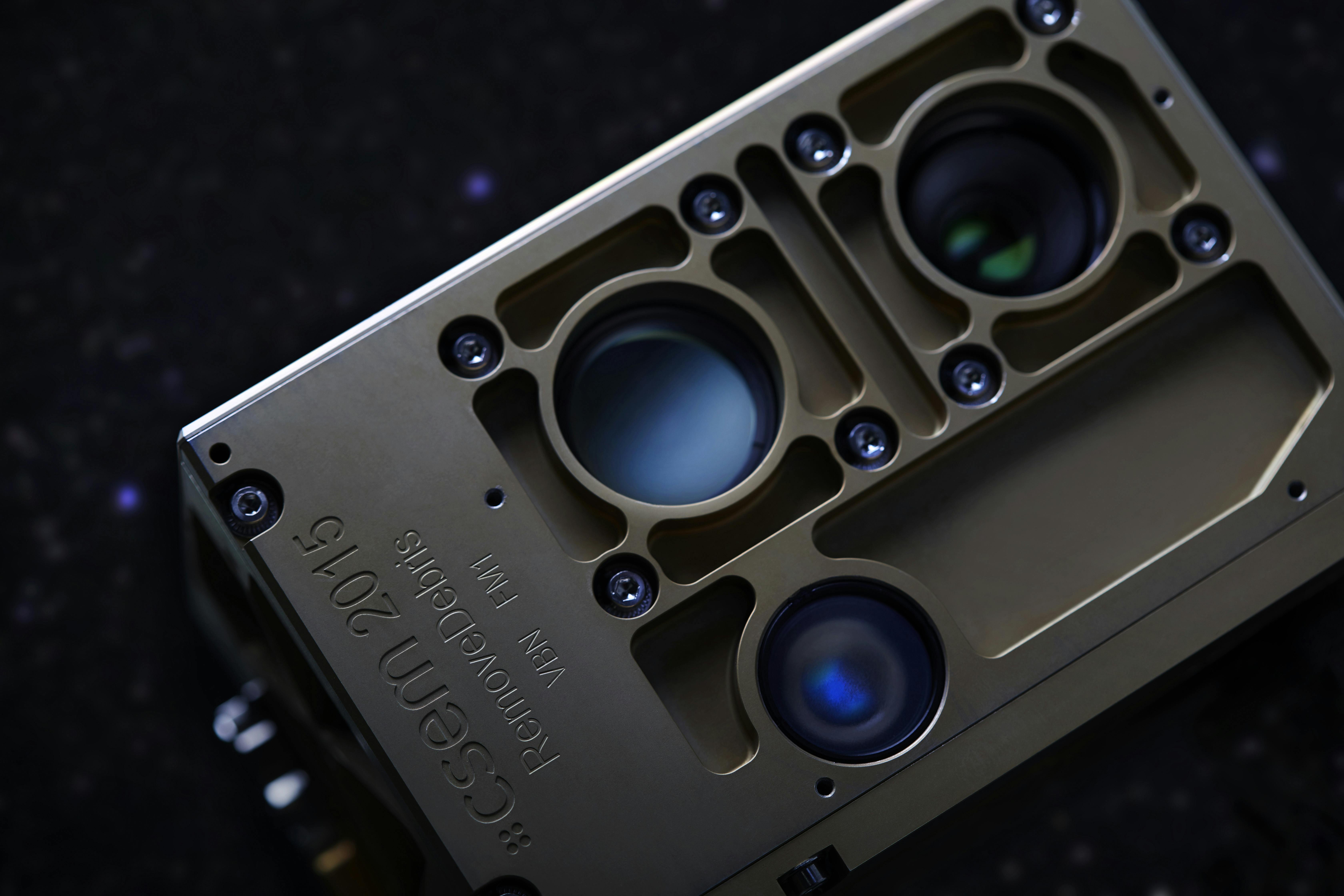 We have specialized in flexure structure technology for high-precision space and terrestrial applications, as well as time and frequency systems, for over thirty years. That's why our solutions are used within prestigious space programs organized by NASA, ESA, and international observatories.
Our solutions ensure you can achieve submicron resolution and measure key variables in any environment, no matter how harsh, including cryogenic and vacuum environments. Here are some examples of what we develop and manufacture:
Mechanism concepts that benefit from topological optimization (gain in mass and resonance frequencies tuning)
Advances in the metal manufacturing process and post-processing, relying on additive manufacturing
Friction-free flexure-based design, characterization, and integration of magnetic bearings to emit low levels of micro-vibrations
Our micro-vibration characterization facility enables quantifying vibrations, exported force and torque and their propagation in a system, at very low level, and over a large frequency range
Detailed analysis of mechatronic systems using analytical approaches and finite element simulation (FEM) software (COMSOL Multiphysics)
Advanced control methods for demanding stability requirements and multi-variables systems, as well as on-line and off-line identification methods for systems with changing dynamics

FlexMEMs
Compliant mechanisms are selected for their unique advantages including absence of friction and wear, unsurpassed precision, extreme repeatability and reliability
Flexure expertise combined with know-how in MEMS technology lead to FlexMEMs to overcome the increasing challenges of the rising ambitions of scientific instruments
Focused on the simulation and design of novel mechanical resonators and escapement mechanisms compliant with the thermal and shock environment of modern high-quality watches and timepieces 

Lidar
Miniature flash imaging lidars, originally developed for space applications (rendezvous, landing, debris removal), have been extended to terrestrial applications such as bathymetry
Frequency-modulated continuous-wave (FMCW) for rapid distance measurements with sub-millimeter resolution, with potential for miniaturization and cost-reduction


Lasers
Our competencies span across the entire laser technology spectrum: ultra-stable laser continuous wave and femtosecond laser sources, high-power laser systems, modelling of laser physics, optical system design and laser electronics
Enabling technology for many purposes, lasers are implemented or developed for systems capable of performing the most sensitive measurements like detection of gravitational waves or in industrial settings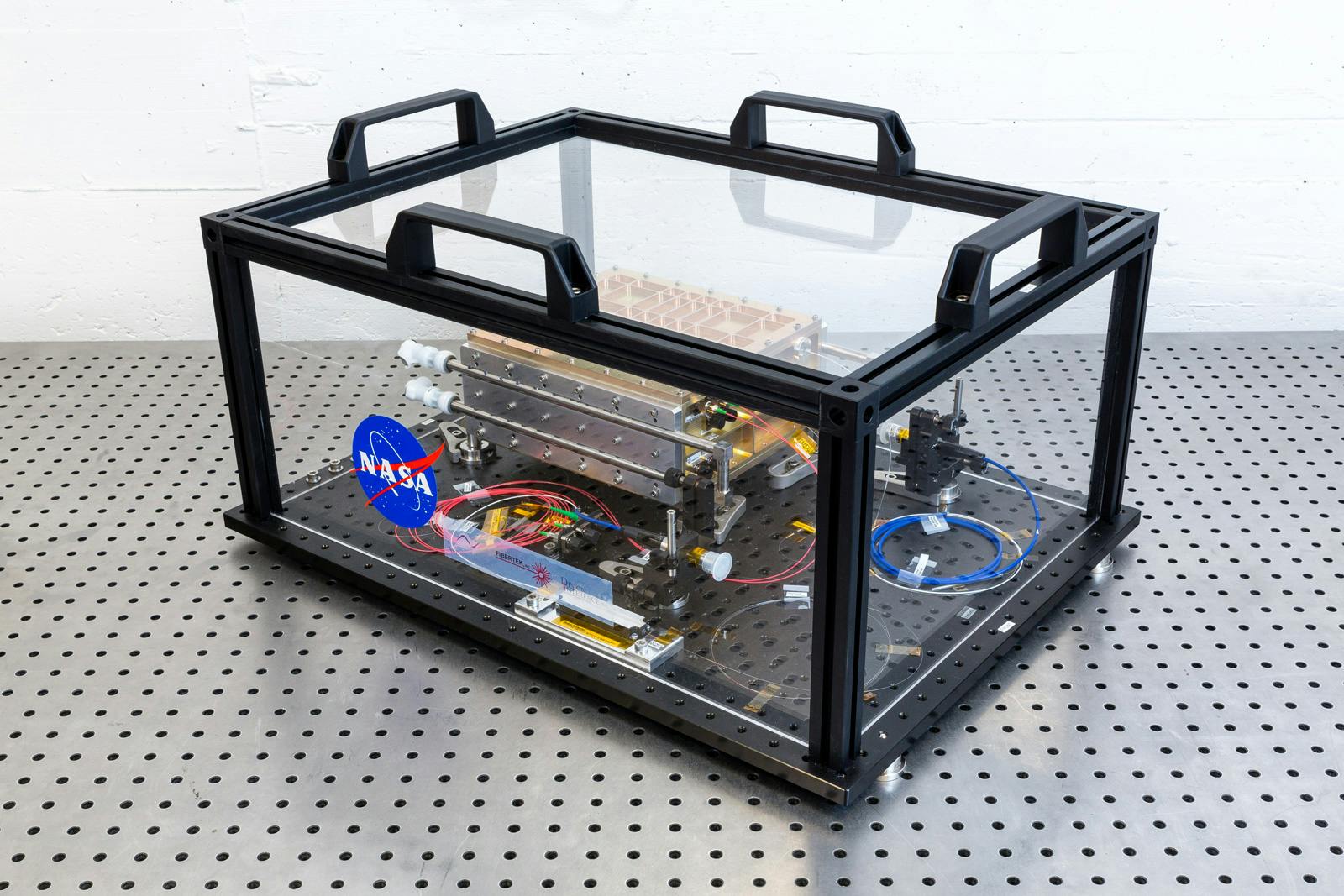 Our long-term investment in instrumentation helps meet the evolving demands of astrophysics, space exploration, space-based systems, watchmaking, metrology, and industrial instrumentation. By mastering and combining multiple disciplines in a systemic approach, we are paving the way towards a wide range of new space, watchmaking, industrial and medical instruments.
Get in touch to find out how you can get more out of your measurements today.